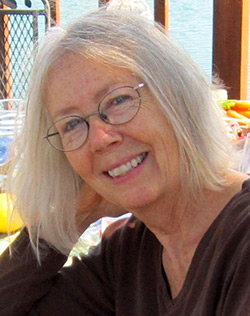 I come from a long line of mostly technologically-impaired late-bloomers. That's one reason I chose my first profession as a psychotherapist in my 40s (didn't need a computer), and why I didn't begin writing until my early 50s. I think there's a lot to be said about waiting for age and experience to lend some direction—or perhaps that's just what we late-bloomers say about ourselves.
At any rate, I am about to retire from my 30 year career as a psychotherapist; I'm a published writer (affiliated with the Redwood Writers branch of California Writers Club), and songwriter; My story, Roots in My Garden has been adapted to film and will be released later in 2021; I'm a founding member of Lavender Roses Reader's Theater; I sing in the One Heart Choir, the musical ministry branch of the Center for Spiritual Living; and as important as anything else in my life, I am "Grammy" to wonderful twin grandsons.
Welcome to my website; I hope you'll take a moment to browse about. My former blog, Jo's Creative Universe, can now be read under Recent Posts. I would love to hear from you, and can be reached by e-mail: josrca@sonic.net.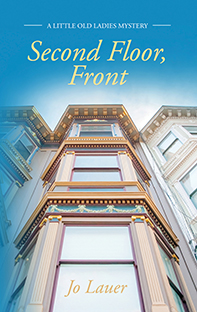 Second Floor, Front
Second Floor, Front, the first in "A Little Old Ladies Mystery" series, is a cross-over paranormal, psychic-sleuth, cozy mystery.
Amanda and Marion, retirees with too much time on their hands, stumble upon a series of mysterious deaths.
With a combination of Marion's psychic "gifts" of speaking with the dead (when the dead come a-knocking, she just can't say no), Amanda's chutzpah and questionable street connections, and some help from beyond the grave, they bring closure to loved ones left behind.
Humor and tragedy vie for attention as these two blend their quirky oil-and-water styles.
This is a second edition with an expanded story line and a new ending.