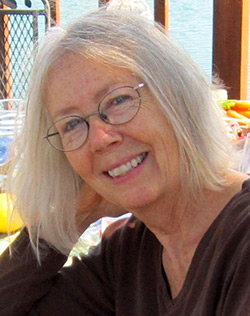 I come from a long line of mostly technologically-impaired late-bloomers. That's one reason I chose my first profession as a psychotherapist in my 40s (didn't need a computer), and why I didn't begin writing until my early 50s. I think there's a lot to be said about waiting for age and experience to lend some direction—or perhaps that's just what we late-bloomers say about ourselves.
At any rate, I am now a seasoned psychotherapist in private practice; I'm a published writer (affiliated with the Redwood Writers branch of California Writers Club), and songwriter; I'm a founding member of Lavender Roses Reader's Theater; I sing in the One Heart Choir, the musical ministry branch of the Center for Spiritual Living; and as important as anything else in my life, I am "Grammy" to wonderful twin grandsons.
Welcome to my website; I hope you'll take a moment to browse about. My former blog, Jo's Creative Universe, can now be read under Recent Posts. I would love to hear from you, and can be reached by e-mail: josrca@sonic.net.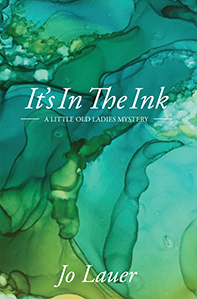 It's In The Ink: A Little Old Ladies Mystery
Marion and Amanda, exhausted from their last psychic-sleuthing case, go into retirement (again) and take an art class to "get away from it all."
A face appears in Marion's first painting–not just any face, the face of an elderly woman who just went missing from a rest home. What they hadn't counted on was running into a serial killer. So much for retirement.
This is the second in A Little Old Ladies Mystery series.